Welcome to the Lyttelton Arts Factory
LAF Year 5 & 6 Student Production
6 - 7 DEC, 6pm
Snow White & the 27 Wharfies
Our youngest students enjoy this hilarious romp of a classic fairy tale by Joe Bennett.
LYTTELTON CIRCUS THEATRE CO.
9 DEC, 7:30pm
LAF Christmas Cabaret
Joe Bennett hosts this hilarious night of cabaret and quiz, while members of the Lyttelton Circus Theatre Company and the LAF team will provide you with a variety of entertainment.
LAF MUSIC STUDENT PRODUCTION
12 DEC, 6:30pm
Extravabandza
Three bands in brilliant concert. Music students guided by Carmel Courtney provide you with a Christmas concert like no other.
LAF Year 7 & 8 Student Production
13 - 14 DEC, 6:30pm
The Pied Piper of Hanmer
An original new work by Joe Bennett based on the classic tale of 'The Pied Piper of Hamelin'.
Lyttelton Circus Theatre Company
17 JAN - 10 FEB, 7:30pm | WED - SAT
Berlin Burlesque
With a dynamic set incorporating multimedia LCTC bring live music and action literally into the audience. An atmosphere is created that will carry you through a range of eras, locations and emotions and leave you on a high. Adults Only. MORE
Ever wanted to:
Learn 'drama'?
Learn to play an instrument?
Play in a band?
Perform in the theatre?
Learn sound and lighting operation?
Make props?
Focussed on students, but also available to adults LAF has a range of classes available in their program. LAF provides students with a unique opportunity to immerse themselves in a professional theatrical setting, guided by practitioners such as Director Mike Friend and Musician Carmel Courtney, both of whom have garnered critical acclaim in their respective fields.
Our diverse student body ranges from young performers as young as 5 to adults. For those in Year 5 and beyond, there's the exciting prospect of participating in top-tier productions featured in our esteemed education series. These productions boast an exceptionally high standard. Renowned writer Joe Bennett frequently lends his talent to the scripts, ensuring that children are entrusted with fresh and high-caliber material.
Fundamentally, Lyttelton Arts Factory embodies Mike Friend's steadfast conviction that the arts should be inclusive, breaking down barriers rather than creating divides. Here, we champion the idea that theatre and the arts should be accessible to all, not just a privileged few.
A selection of posters from some of the past events and shows that LAF has produced. To see a greater selection, and a timeline, visit past productions.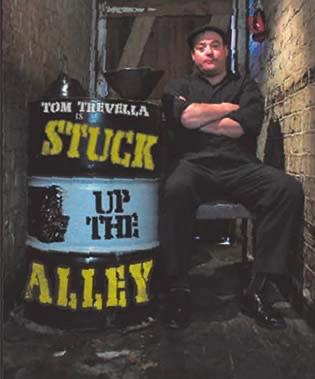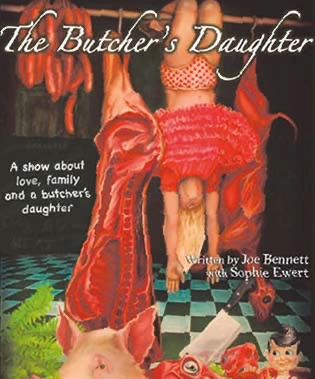 Our mission as a supporter of both local and touring artists LAF offers not only a venue, but also a platform for both established and emerging artists to showcase their works via arts education and the annual Lyttelton Arts Festival.
LAF is a not-for-profit organisation meaning all proceeds go directly to artists and the the immediate running costs of the venue. LAF utilises the skills of a dedicated few to keep the venue going contributing a number of personal hours in the name of community and the arts.
LAF aims to:
Create and present new New Zealand works.
Contribute to development pathways in Christchurch.
Provide performers, directors and writers with devising and rehearsal space and performance opportunities.
Teach diverse theatre and performing arts disciplines.
Mentor and provide opportunities for emerging artists and technical operators to work in a professional environment.
Provide a high quality theatre environment for touring shows to present their work.
Provide Christchurch audiences with a diverse range of opportunities to see high quality local and touring shows.
Support the Circus and physical theatre community. Christchurch and LAF have a rich circo arts legacy.
Provide the community, organisations and businesses a venue for events, exhibitions, presentations and workshops.
Lyttelton Arts Factory is a fully equipped Black Box Theatre based in Christchurch's Lyttelton.
LAF hosts a wide variety of events including theatre, dance, comedy, music and multi-media. Flexibility is integral to LAF's design which boasts fully retractable tiered seating enabling directors, set designers and lighting designers to adjust the space to suit their show.
The space can be optimized for End Stage, Short Traverse, Long Traverse, Thrust, In the Round and Promenade.
Theatre up to 140
Cocktail up to 200
Cabaret Tables up to 150
Cabaret/Theatre combo up to 170
Banquet up to 80